The preceptory of Acoyeu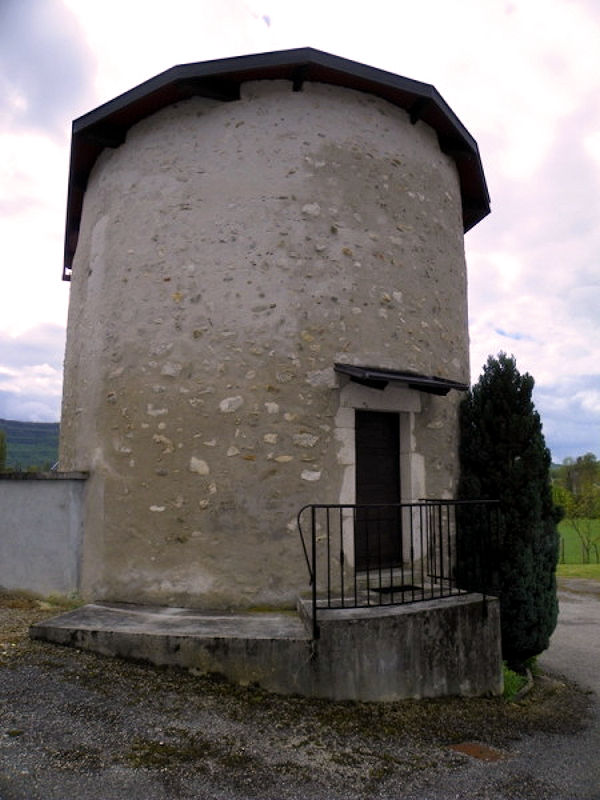 France, Ain department (01), around 30 km north-west of Chambery, commune of Brens.
The templar preceptory of Acoyeu is located on the territory of the parish of Brens. The origin of this house dates back to 1142 when Belley's chapter(1) made a gift of an estate to the Brothers of the Order. This gift was signed and approved by William(2), bishop of Belley. The church of the preceptory was dedicated in 1149 and during that ceremony, Bishop William confirmed once again the gift made in 1142.
According to sources, the first preceptor of Acoyeu was Georges Faisandier. The preceptory of Acoyeu also owned estates in the parishes of Brens, Virignin, Passin and in the area of Valromey. In Passin, the Templars rented out a part of their property to the Carthusians of Arvières(3) in 1283.
After the suppression of the Templar Order and the transfer of its properties to the Order of the Hospital, Acoyeu becomes an outbuilding of the preceptory of Chambery.
The only vestige of this preceptory still visible is a is a tower of 5 meters in diameter.
Notes :
(1)Belley is located about 35 km northwest of Chambery. The cathedral has been recognized since the beginning of the 8th century.
(2)Known by the name of William 1st of Belley. He was bishop from 1141 to 1160.
(3)The Carthusian monastery of Arvières was located on the territory of the city of Lochieu. It was founded in 1135 by the Count Amadeus III of Savoy.
---
Bibliography
"Les Sites Templiers en France"

Jean Luc Aubarbier et Michel Binet ; Éditions Ouest-France, 1997

"L'Ain des Templiers"

Alain Jantet ; Editions de Trévoux 1988