The preceptory of Auvernaux
Translation : Andrew Zolnai
No pictures available
France, department of Essonne (91), around 27 km north-east of Etampes.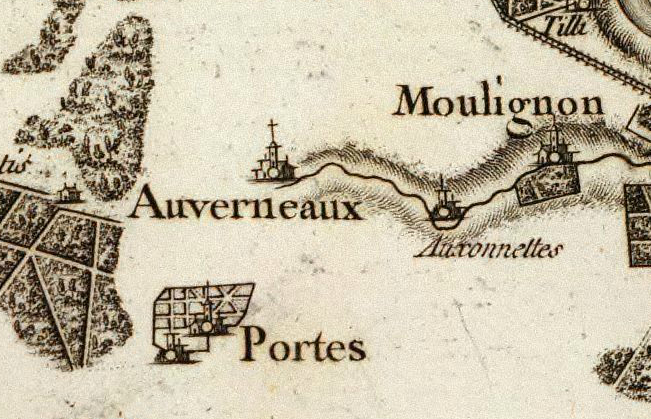 The date of the creation of the house of the Temple of Auvernaux is not known precisely, but it is mentioned in 1171 in the documents relating to a lawsuit between the brothers of Auvernaux and the canons of Saint Victor(1) in Paris about several properties that they called themselves owners for "long time". It was the bishop of Paris, Maurice de Sully, who must arbitrate the dispute between the two parties.On ne connaît pas avec exactitude la date de création de la maison du Temple d'Auvernaux, mais celle-ci est mentionnée en 1171, dans les documets relatifs à un procès opposant les frères d'Avernaux et les chanoines de Saint-Victor à Paris au sujet de plusieurs biens dont ils se disaient propriétaires depuis "longtemps". C'est l'évêque de Paris, Maurice de Sully(2), qui doit arbitrer le litige entre les deux parties.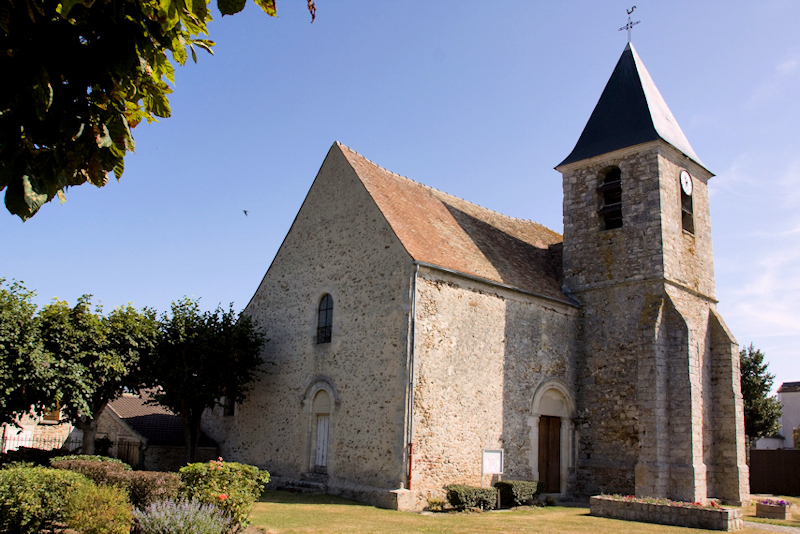 The second trace of this house dates from the 15th century in the settlement of another trial between the Hospitallers and a certain Francois Bras-de-Fer, squire and men-at-arms of the ordnance of the King of France Louis XI(3).
Notes :
(1)Around 1108, Guillaume de Champeaux, canon and teacher of the school of the Cathedral "Notre Dame", retired with a few faithful to an abandoned hermitage near a chapel dedicated to Saint Victor at the foot of the "Montagne Sainte-Geneviève" near Paris. In 1113, the hermitage became an abbey richly endowed thanks to King Louis VI. The following year, in 1114, Pope Pascal II confirmed the foundation of the abbey Saint-Victor.
(2)Maurice de Sully, bishop of Paris from 1160 to 1196. He was born around 1110 and died in 1196. In 1163, he undertook the construction of cathedral Notre-Dame in Paris.
(3)Louis XI "the Prudent" was king of France from 1461 to 1483. He was the son of Charles VII and Marie of Anjou. He was born on July 3rd 1423 in Bourges and died on August 30th 1483. On June 24th 1436, he married Marguerite, daughter of Jacques 1st, king of Scotland.
---
Bibliography
"Les commanderies du Grand Prieuré de France"(lien sur archive.org - volume 1 - lien sur archive.org - volume 2)


Eugène Mannier, 1872