The preceptory of Balsall
Translation : Andrew Zolnai
No pictures available
Great Britain, England, West Midlands, Warwickshire, around 20 km south-east of Birmingham.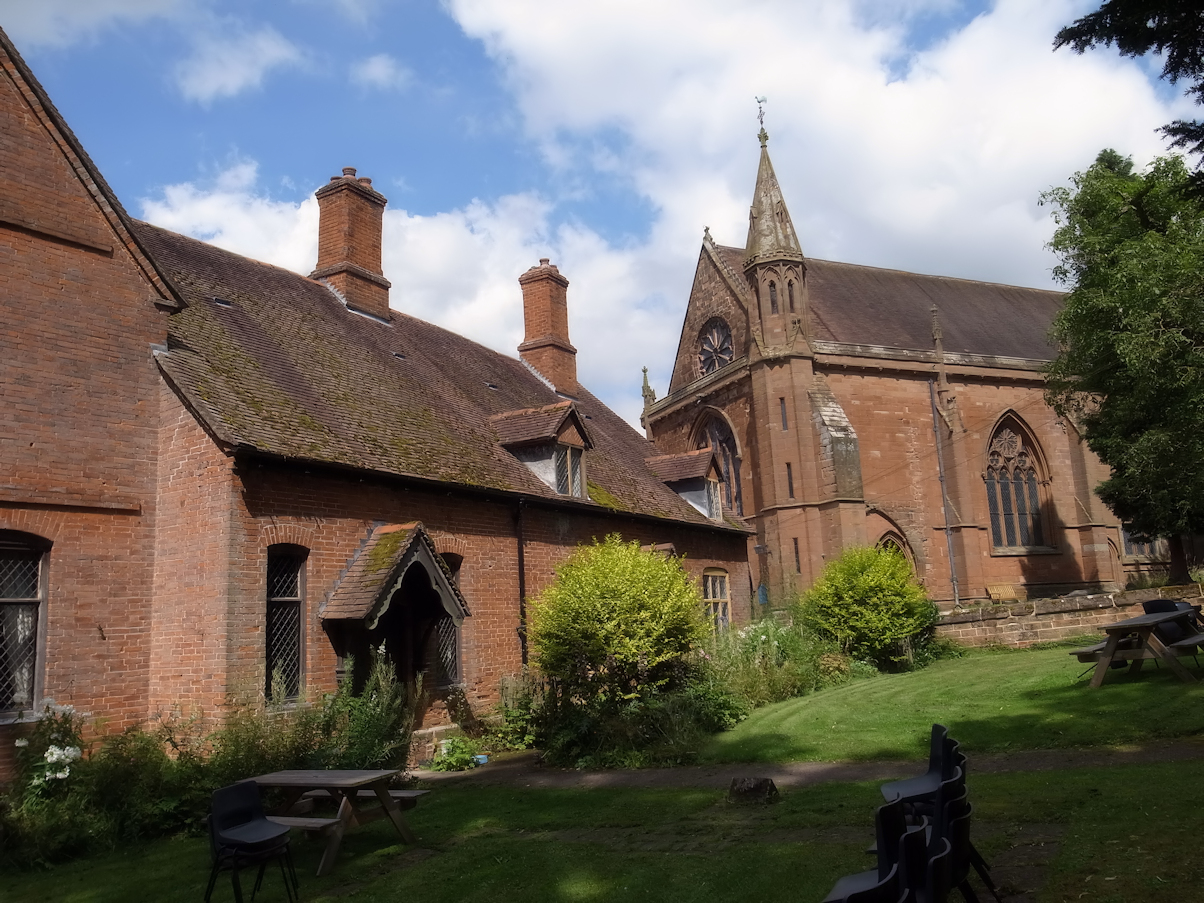 The templar house of Balsall was given to the Order during the reign of King Stephen, by a certain Roger of Mowbray(1).
Several others donations are made to the Order, including a manor in Sherborne, lands in Tysoe and elsewhere else in the region.
Henry II makes the donation to the Order of the hermitage of Fletchamstead as well as the canton of Keele in Staffordshire. The necessity of managing all these estates lead the Order to found a preceptory in Balsall.
We don't know exactly the date of the foundation of the preceptory in Balsall, but there is in the archives a document dated from 1248 granting some privileges to the Templars for their estate in Balsall. In 1268, an other charter allows the Templars of Balsall to establish a weekly market on Tuesdays as well as two fairs of three days each annually on the days of St Gregoire & St Matthew.
In 1308, at the time of the arrest of the Templars in England and the following inquiry, it appeared that among the Brothers arrested, 8 of them were initiated into the Order in Balsall. Among them, was John de Coningeston who was admitted in the Order for about 36 years earlier. Right after him, by seniority order, we find John de Stoke, a brother chaplain, admitted in Balsall 17 years earlier. This last one was one of the rare Templars to testify against the Order, asserting that he have been invited to deny The Christ at only one occasion.
In 1308, it would appear that the preceptor of Balsall was a certain Thomas de Walkington. The exact number of Brothers arrested in Balsall in unknown, but we find several Templars of Balsall mentionned in documents as beneficiaries of various allowances and pensions.
Notes :
(1) Born around 1118, deceased in 1188. He was one of the most powerful barons of England. In 1138, he participated the Battle of the Standard. In 1141, during the succession wars in England, he remained faithful to King Stephen. He participated the Second Crusade beside Louis VII, the King of France. It seems that he also participated in an expedition in the Holy Lands leaded by Thierry d'Alsace in 1177. He was once again in the Holy Lands in 1186, he participated in the Battle of Hattin where he was one of the rare christian captured. It seems that Templars had paid for his freedom.
---
Bibliography
"The Victoria history of the counties of England : A History of the County of Essex, Volume 2"


William Page; Editions A. Constable 1907
---
Internet sources