The preceptory of Bastit du Causse
Translation : Andrew Zolnai
No pictures available
France, Lot Department, around 45 km nord of Cahors, 10 km south of Rocamadour, canton of Gramat.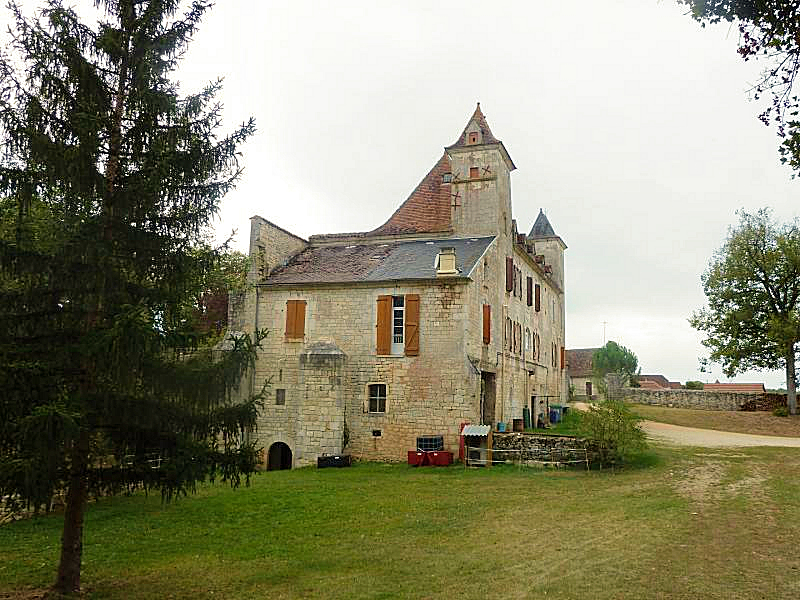 The origin of the preceptory of the Bastit du Causse comes from a donation made around 1150 by the Baron of Castelnau(1) and the Baron of Gourdon(2).
These donations were made to the Preceptor of the Temple of Rouergue, established in Sainte Eulalie de Cernon. The preceptory, the first one in this region of Haut-Quercy, was located in a strategic place at the crossroads of important trade roads, but also on the border between the Duchy of Aquitaine and the County of Toulouse. It belonged to the house of the Temple of Saint-Gilles.
Three smaller preceptories belonged to that of the Bastit : Cras, La Pomarède et Assier.
In 1312, upon the dissolution of the Templar Order by the Pope Clement V, the properties of the preceptory were transferred to the Order of the Hospital of St John.
The domain of Le Bastit consisted of a fortified house, the Saint-Blaise church(3), the Saint Jean Baptiste hospital, now disappeared, several meadows, woods, warrens, several farms and a mill...
Archives mention the names of several preceptors of Le Bastit :
Notes :
(3)Originally, this parish was called Saint-Martin. But destroyed during the Franco-English wars, it was rebuilt in the 14th century under the name of Saint-Blaise du Bastit.
---
Bibliography
"Templiers et Hospitaliers en Quercy - Commanderies et Prieurés sur le chemin de Notre Dame de Rocamadour"


Jacques Juillet; Editions Le Mercure Dauphinois 2010