The preceptory of Beaugency
Translation : Andrew Zolnai
No pictures available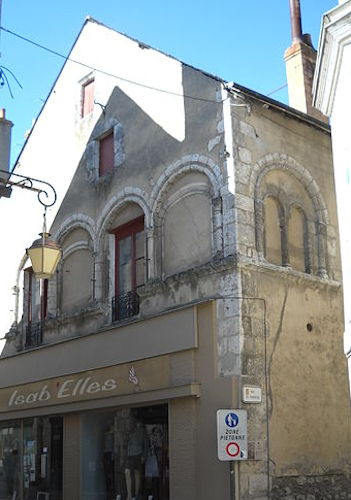 France, Loiret Department (45), around 30 km south-west of Orléans.
The preceptory of Beaugency is first mentionned in an act signed by Simon de Beaugency(1), regarding fees of "botage"(2) and "tavernage"(3) to be imposed upon inhabitants of the preceptory of the Templar Brothers in Beaugency, and on a vineyard they owned in the Orme de Saint-Pierre.
Templars of Beaugency collected also fees and allowances in the area, but in 1233, Simon de Beaugency exchanged these for an annual allowance of 55 sols parisis.
The house of Beaugeancy owned also an estate in the hamlet of "La Villette" located in the parish of Cravant(4). This estate consisted of a farm and 50 arpents(5) of land. In Mont-de-Cravant, Templars of Beaugency benefitted from a land given to them by the Knight Henri de la Porte.
Notes :
(1)Simon, Lord of Beaugency, deceased in 1260. His birthdate is not known, but his mother is mentionned as deceased in 1203 and his father in 1216. So we can consider that he is born at the end of the 12th century, around 1190...
(2)Fee on wine sold in barrel.
(3)Fee owed to the Lord by tavern and cabaret owners.
(4)Around 8 km north-west of Beaugency.

(5)One arpent was more or less 50 ares depending on the region.
---
Bibliography
"Les Sites Templiers en France"


Jean Luc Aubarbier et Michel Binet ; Éditions Ouest-France, 1997

"Les Ordres Religieux et Militaires en Orléanais"


Philippe Jourdain ; Editions Jean-Michel Garnier, 1995