The Knights Templar in Britain
(Routledge, 2013)
Author(s) : Evelyn Lord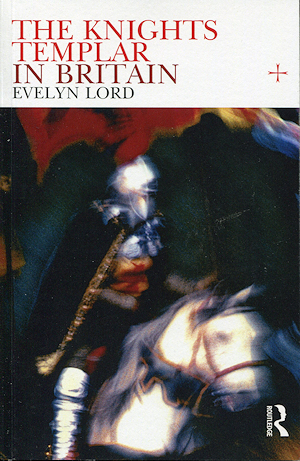 Pages list about this topic :
Book presentation (current page)
Description :
The Knights Templar, a secret society whose rites and rituals are shrouded in mystery, are a familiar part of the Crusades story.
Yet until now, very little has been known of their existence in Britain. Opening with their stunning rise to power in the twelfth century, Lord charts the spread and range of the political and economic worlds of Britain they inhabited, until their inquisitorial defeat two hundred years later.
Lord's groundbreaking focus on Britain reveals new sites, sources and realms of the Templars.
The Knights Templar in Britain traces the way in which the Templars received support from the Kings and became a part of feudal society, with diverse holdings across the entire country. Lord charts the increasing power of the Templars, which led to the exploitation of land and people in order to finance the Crusades. She also shows the earlier origins of the financial system in England and how the royal and financial roles of the Temple spread to connections across Europe. It is these dubious allegiances with the Kings that led to their downfall and, ultimately, the loss of the Holy Land.
Charged with heresy and witchcraft, the Templars were arrested, dispersed and defeated.
The Templars have been linked with Freemasons, King Arthur, and even the pyramids. In her final chapter, Lord sifts through these myths, highlighting the discrepancies between fact and fiction regarding the Templars of Britain.
Enhanced with a full gazetteer of Templar sites and a guide to their remains in Britain, this book is vital reading for anyone interested in the Templars, the Crusades and the medieval world.
The author(s) :
Evelyn Lord works as Course Director of the Masters Degree in Local History and on the Board of Continuing Education at the University of Cambridge. She is author of Investigating the Twentieth Century (2000) and The Stuart Secret Army : The Hidden History of English Jacobites (Longman. 2004).
If you want to buy this book via our webshop partner Amazon.fr, follow this link
To go back to the books list