The chapel of Chazot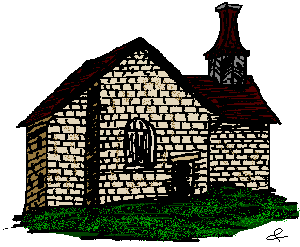 Diaporama at the bottom of the page
France, department of Doubs (25), around 40 km north-east of Besançon.
The date of creation of the templar house of Chazot is unknown, but it can be assumed that the house was founded at the end of the 12th or early 13th century, the village of Chazot being part of the seigniory of Belvoir(1), a few kilometers to the west.
No document of the Templar period has come down to us concerning Chazot. After transferring the properties of the Order of the Temple to that of the Hospital, Chazot became a dependency of the preceptory of Hospitallers of La-Villedieu-en-Varais, located on the present commune of Vercel-Villedieu-le-Camp, around 25 km south-west.
The only vestige of the Templar house of Chazot is a small chapel located in the center of the village. This chapel was dedicated to the Assumption.
Notes :
(1)The Lordship of Belvoir was founded by Thibaud de Rougemont at the end of the 12th century, from lands received from his father, Thibaut II de Rougemont, Viscount of Besançon.
---
Bibliography
"Les Sites Templiers en France"

Jean Luc Aubarbier et Michel Binet ; Editions Ouest-France 1997

"Les hospitaliers de Saint-Jean de Jérusalem dans le diocèse de Besançon en 1373" (link sur persee.fr)

Gérad Moyse ; Mélanges de l'Ecole française de Rome. Moyen-Age, Temps modernes, tome 85, n°2. 1973. pp. 455-514

"Dictionnaire des communes du département du Doubs"

éditions Cêtre ; Besançon, 1983